PMS control architecture with a PLC gateway
Click on the green dots to learn more about our products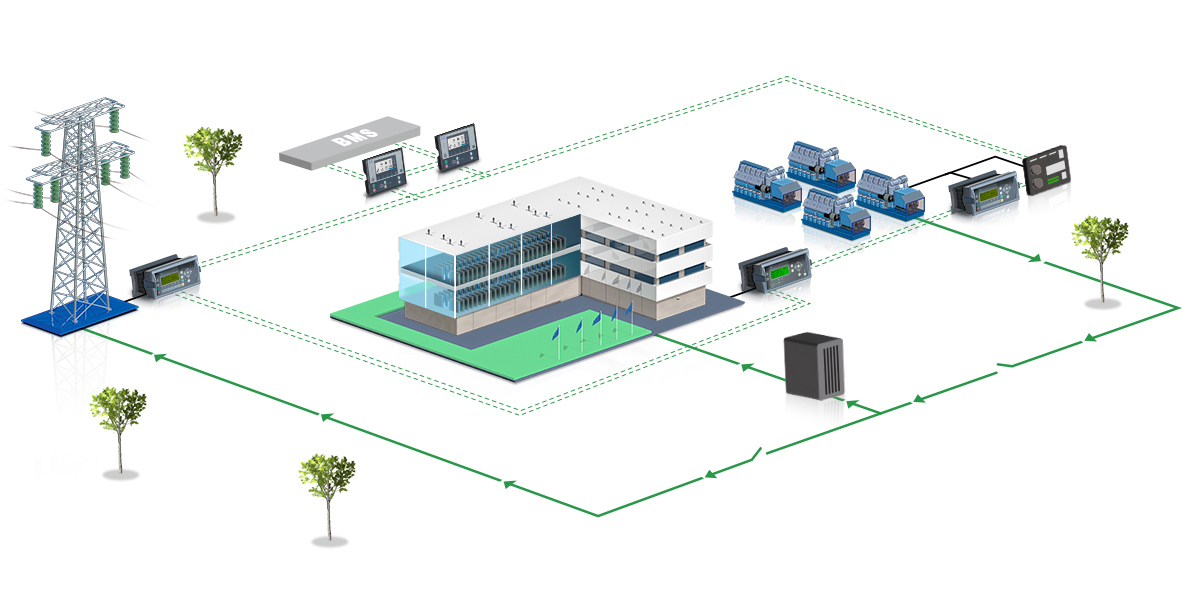 The DCSes in the PMS coordinate several power sources while PLC devices control the utility and loads and act as a gateway to the BMS/SCADA system.
The DCSes instantly and automatically switch to a different power source if the current source becomes unstable or unavailable. The switch can be carried out with or without synchronisation (open or closed transition).
The architecture is suitable for both short-break solutions (with a short blackout when switching power sources) and no-break solutions (where power for the load passes through a UPS so there are no interruptions in power).
When controllers are more than approx. 200 metres apart, fibre converters and optical cables are used for ring networks to ensure fast and reliable communication between controllers.
A DVC 550 voltage controller lets you start and synchronise generators in less than 10 seconds and helps control applications with high inductive loads because of step-up transformers.
An ALC-4 load controller lets you prioritise your loads, depending on the available power after a blackout when running in Island mode (no grid power) with generators only.
Sustainable power sources such as solar (PV) panels and BESS systems can easily be integrated in the solution using DEIF sustainable controllers that interface with the other controllers in the PMS. For more information, click here
Read our Data Center Guide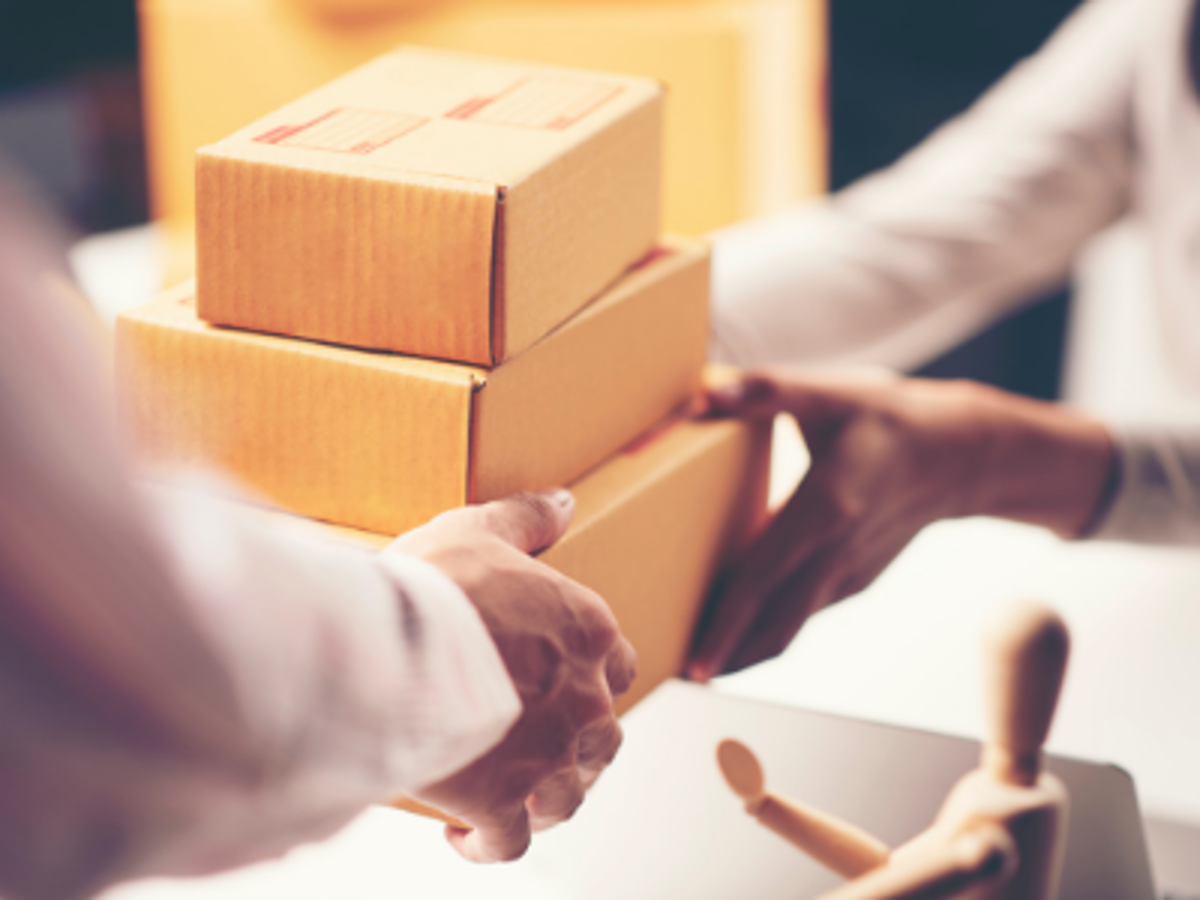 Short lead times and timely delivery

Our extensive manufacturing capacity allows us to meet any volume demand – regardless of geographical destination. We work hard to make sure our customers receive orders as quickly as possible, and we ship standard products in less than 7 days.
We manufacture all our products in-house at our Danish HQ in Skive to ensure we continue to meet demand and reduce customer lead times. So if you are struggling to get hold of control products through your usual supply channels, there has never been a better time to talk to DEIF.
Contact us

Rene Kristensen

Global Business Development Manager