Strong partnership with DEIF helps ATOS Generators evolve
Egyptian European Power Technology Company ATOS Generators is constantly adding new services and solutions to its portfolio. The company is evolving to offer turnkey solutions in hybrid, solar and marine power control, and its strong partnership with DEIF plays a key role in the process.
"We are a power technology company working with generators for over 35 years in the Egyptian market," says Rami Mansour, technical solution engineer at ATOS Generators. "Our target is to always provide the best and most valuable control solution for our customers."
The Egyptian company's core offering has traditionally been its wide range of generators, plus support services such as commissioning, maintenance, spare parts and optional extras. Its customers include government authorities (pumping stations, drinking water installations, and more), farmers, manufacturing sites, hospitals, and construction firms.
Improving its genset business with DEIF
Egypt's public power grid mainly covers the Nile valley and the Cairo area. In the western and eastern desert, other power sources are needed, and generators play a key role. The need for reliable gensets is what brought ATOS Generators to prominence in the Egyptian power market, and the company's first contact with DEIF came about because it was looking to improve its genset business.
"Our first meeting with DEIF was in 2019 and was primarily about generator controllers," explains Rami Mansour. "We had tried other controller brands before but we wanted more features, and we were looking for development opportunities in our power systems."
 DEIF products used by ATOS (examples)
Fast commissioning with the SGC 420
ATOS Generators became DEIF's Egypt distributor and also started sourcing DEIF controllers for its own gensets because the controllers are user-friendly and offer more features than competing products. The company has recently started using the SGC 420 single genset controller for its solutions.
"We are using the DEIF SGCs for small to medium engines, from 15 to 600 kVA," explains Rami Mansour, adding that ATOS Generators selected the SGC 420 because they were looking for more features. "It offers fast commissioning and programming; we can program the whole system in 10 to 15 minutes. It has a user-friendly interface for the customer which uses symbols to show things like over-temperature."
Another important feature of the controller that Rami Mansour points out is the built-in Modbus protocol which enables customers to connect their gensets to building management or SCADA systems.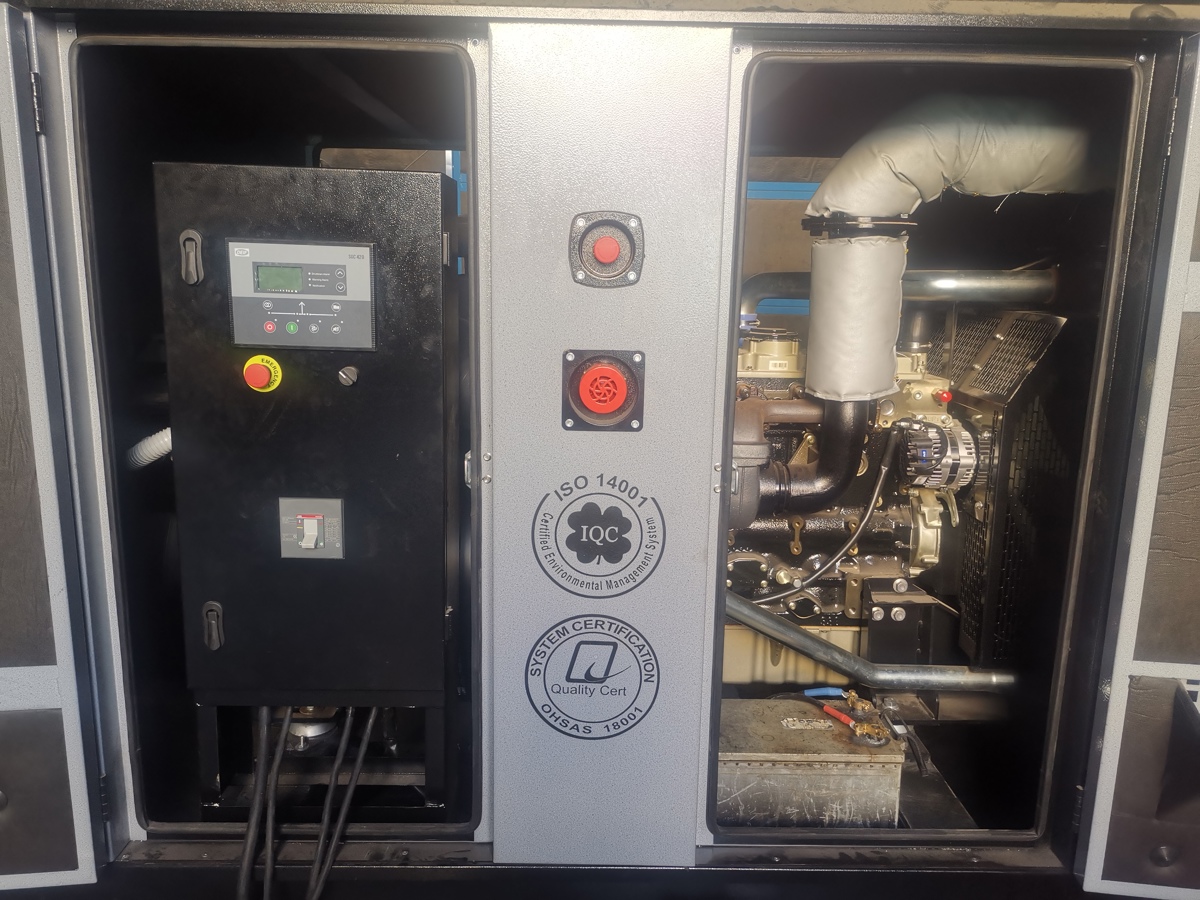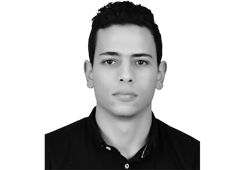 The DEIF SGC 420 offers fast commissioning and programming
Rami Mansour
Technical solution engineer, ATOS Generators
Adapting to new trends
While gensets were the starting point of the cooperation between ATOS Generators and DEIF, the partnership quickly evolved in response to new trends in the Egyptian power market, and in line with the ambitions of ATOS Generators.
The Egyptian government aims to increase the share of renewable energy, for example by installing PV plants and offering financial incentives for companies seeking to install PV or wind plants. This development has led to more orders for hybrid and solar solutions for ATOS Generators, and while generators are still important to the company, it is evolving to offer turnkey solutions with a wide range of power technologies including renewables.
"When we signed the contract with DEIF, hybrid technology was new to us," says Rami Mansour. "Now, just over three years later, we have commissioned six projects in Egypt, and more are coming. It means a lot to us as a company. Our cooperation with DEIF has been developing constantly."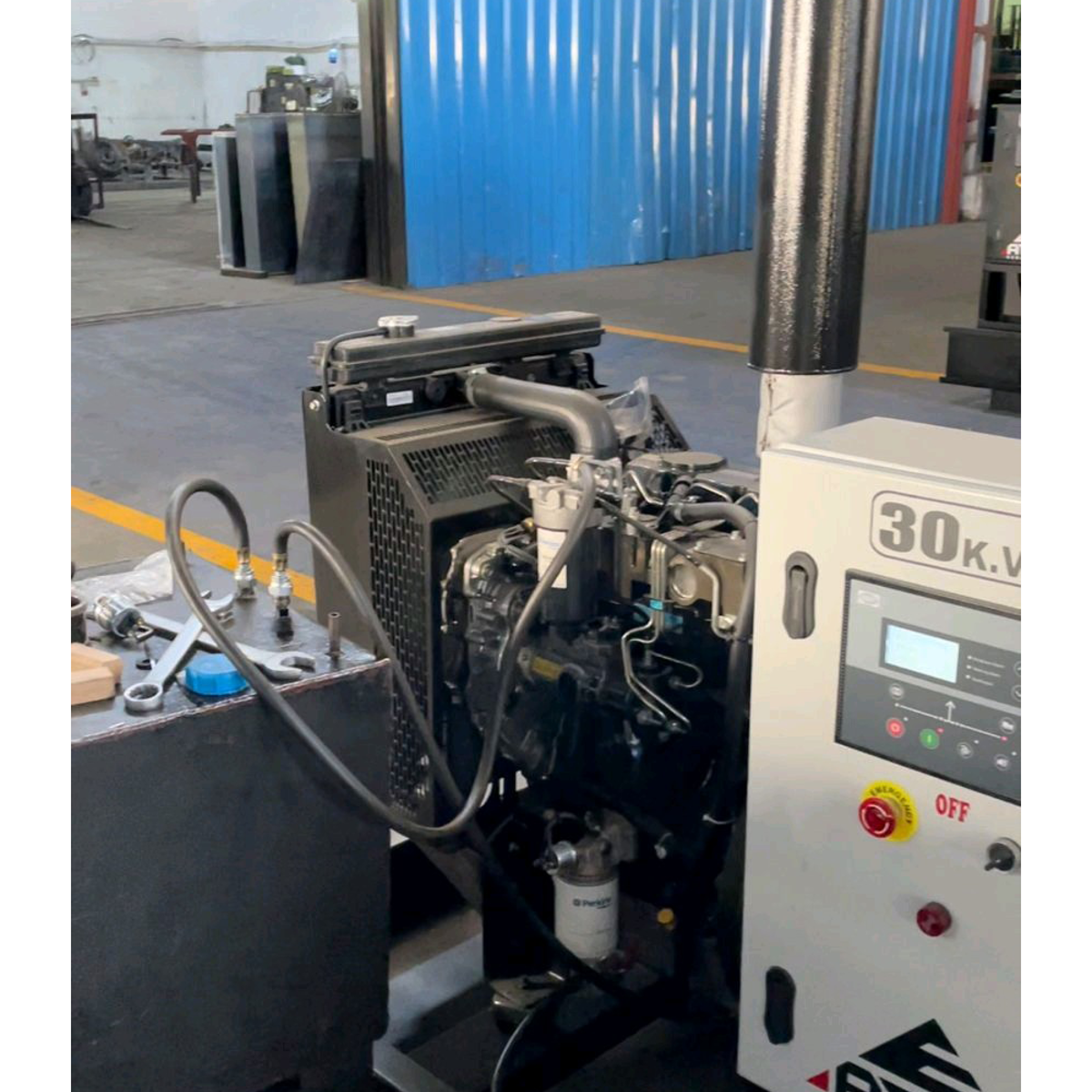 ATOS Generators
Founded: 1986
Location: Egypt
Headquarters: Ismailia
Activities: design, engineering, manufacturing, installation, commissioning, service, maintenance, consultancy and support for genset, solar, and hybrid power plants, plus marine control solutions
Employees: approx. 200
DEIF delivers important support
This kind of evolution requires close cooperation with reliable suppliers – and timely technical and commercial support when needed. DEIF has delivered this support to the complete satisfaction of ATOS Generators.
"If I request anything, or if I need anything, they're very fast," says Rami Mansour. "For example, I needed to have a configuration for an SGC controller improved by the technical team at DEIF. The support engineer carefully went through the case and sent me some updated software for us to test. I've been dealing mainly with DEIF Méditerranéa in France but also some guys from Denmark. There's really no difference where the support comes from; the most important thing is that I get it on time. The support is really one of the most important things about DEIF."
DEIF staff regularly visit ATOS Generators to provide training and support, and to accompany ATOS staff on customer visits and in online customer meetings. Rami Mansour explains that these visits have helped the company gain customer trust in its solutions.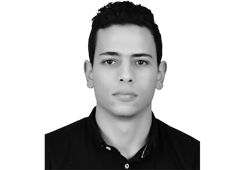 When you contact ATOS in Egypt, you contact DEIF
Rami Mansour
Technical solution engineer, ATOS Generators
A business partnership for the future
As the global fight against climate change accelerates, and as the Egyptian and global power markets evolve, Rami Mansour thinks that ATOS Generators may well offer very different solutions in future.
"The future is renewable energy," he says. "In twenty or thirty years, maybe fossil-fuelled generators will be over, and we'll be offering green energy instead." He adds that ATOS Generators has recently started to work on marine projects, retrofitting old ship power controllers with DEIF solutions. It is a logical development for a company located next door to the Suez Canal, one of the world's most important shipping routes – and for a company eager to constantly evolve and serve its customers.
"We do not just sell electricity, we are generating a better future, and DEIF is the future," remarks Vice President Ahmed Atef Osman of ATOS Generators, and Rami Mansour adds some additional detail. "We're always looking for new business, and DEIF is helping us on this journey," he says. "I think the most important thing about our cooperation with DEIF is that it's a business partnership; we're not just working together on a single project. DEIF doesn't just see us as a sales point but really tries to improve our business. I can see us working together for many years, offering many different types of controllers for the Egyptian market."
Rami Mansour concludes with a remark that sums up what the partnership with DEIF means to the market-leading Egyptian power control supplier.
"When you contact ATOS in Egypt, you contact DEIF."
We do not just sell electricity, we are generating a better future, and DEIF is the future.
Ahmed Atef Osman, Vice President, ATOS Generators
Contact us

Malik Rouymi

Sales Engineer South East of France /Egypt / Cyprus / South Africa / African countries