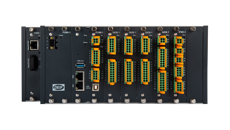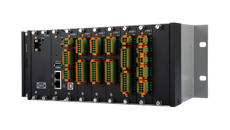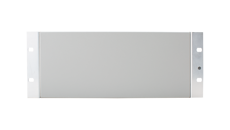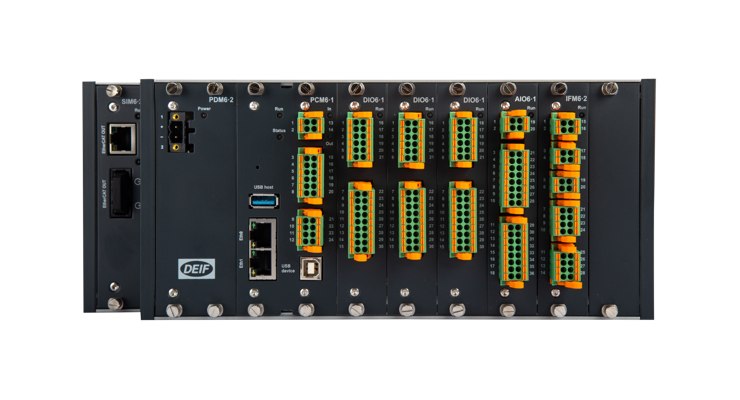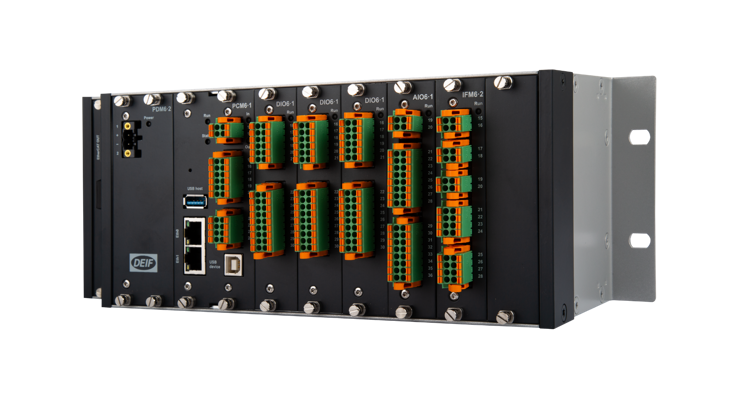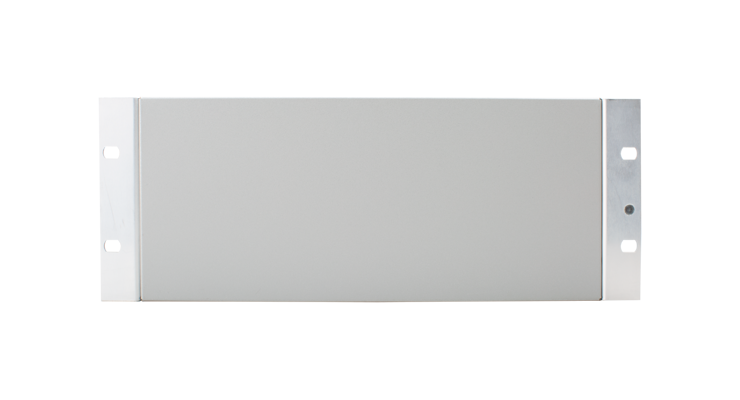 The AMC 600 is a PLC-based programmable automation controller (PAC) suitable for land, marine, and wind power control applications. It is class approved and designed to marine specifications and can withstand very harsh operating conditions.
Performance and flexibility with module concept
The modular design concept of the AMC 600 provides ultimate flexibility: Six different rack sizes give you 4 to 14 module slots, allowing you to specify 2 to 12 optional modules and configure them for your application. You can daisy-chain or star-connect several racks if needed. Interconnection with EtherCAT cable redundancy is supported.
The modules provide power supply, CPU/processing, high-density digital and analogue I/Os, field bus communication, condition monitoring, and station interface functionality, letting you configure the AMC 600 for applications including a standalone CPU module, an internet cloud edge gateway, or a full PLC system with local and remote I/O. The CPU module family features both a dual-core 32-bit based CPU and a quad-core 64-bit CPU. All modules have conformal coating for protection against environmental factors, and they are quickly and easily mounted and connected.
You can order the AMC 600 pre-assembled with one or more racks according to your configuration, eliminating the need to assemble it onsite. You can quickly and easily change the configuration later.
Wide range of protocols supported
By default, the AMC 600 uses the EtherCAT protocol, providing support for several hundreds of I/O points and letting you place multiple I/O nodes in different physical locations to reduce cabling. You get the same update speed for local and distributed I/Os, and the modules are designed to support EtherCAT cycles as fast as 1 ms.
Additionally, the AMC 600 supports several different protocols for example PROFINET, MODBUS TCP/RTU, OPC UA and even HTTPS/WSS for Cloud connectivity, giving you the freedom to easily design a new solution or integrate the AMC 600 in an existing one.
Compact size reduces space requirements
The AMC 600 is a compact controller that reduces space requirements in your control cabinets. With a rack height of just 122 mm, it fits the de facto PLC standard, and the depth is only 114 mm (130 mm with connectors). The I/O modules of the AMC 600 are also high-density, reducing the required cabinet backplane footprint to 1.2 cm2 per digital I/O channel.
Fast, fail-safe, and secure system software
The AMC 600 uses a Linux OS maintained in-house by DEIF, a fast-starting, fail-safe, robust, and secure system software. The architecture of the platform is fully open, giving you full access to system set-up, plus a world of options including web-based configuration, user management, IEC 61131-3 programming via CODESYS V3.5, and secure web-based visualisation. A wide range of communication protocols like MODBUS RTU/TCP, OPC UA, CAN/CANopen, J1939, and PROFINET are provided as standard. Controller redundancy is supported by the CODESYS Controller Redundancy feature via Single Licenses.
The AMC 600 has two OS images that are separate from the application. If a start-up or software update fails, the unit switches to the other image and completes the operation. Both images can be updated, and troubleshooting can be carried out, using remote access. The AMC 600 handles software updates itself.
The controller is prepared to deal with cybersecurity threats: The new CPU module and operating system (to be released in 2024) are targeted to withstand up to IEC 62443 Security Level 3.
Wide operating temperature range
The sturdy electronics design of the AMC 600 gives it a design lifetime of 10 years at 40 °C ambient temperature, and the ability to operate from -40 to 70 °C. As a result, you can use the AMC 600 all over the world. It can start from -40 °C and can be stored from -40 to 85 °C. It will operate at a relative humidity from 5 to 97% (condensing at 55 °C). This contributes to lower service costs, and the long lifetime ensures high value for your investment and minimises electronic waste.
Robust and well protected
The AMC 600 is designed for robustness based on the proven AWC 500 design. The base-mounted rack design makes the AMC 600 resistant to bumps (25 g), shocks (50 g), and vibrations, even during transportation.
The backplane interconnection of the I/O modules ensures reliable communication in harsh environments, avoiding long-term damage often seen with slide-in contacts. The flanges ensure improved grounding to increase protection against EMC, and its built-in protection circuits safeguard the controller from surges and fast transients up to 4kV, electrostatic discharge up to 6kV.