Securing uptime with intelligent spinning reserve features, this automated solution guarantees minimum fuel consumption by maximising PV penetration without compromising minimum genset load requirements.
The DEIF power management automatically optimises the number of gensets connected to the busbar. In plants with different size gensets, the system even rotates the gensets automatically to ensure the most fuel-optimised genset match in accordance with the load request. Using CAN bus links between each power source, the reactive system boasts fast response times to changes in load demand or weather conditions.
The system is available as a Power Management or stand-alone solution for retrofits or existing plants.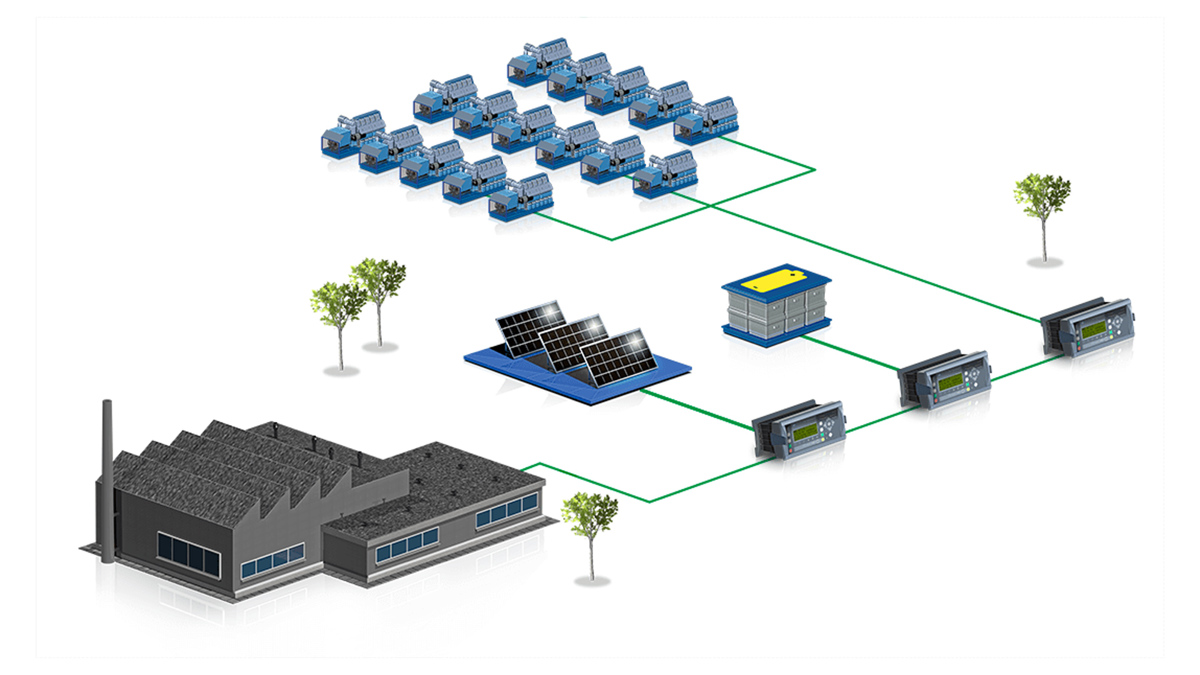 Power management solution
Stand-alone solution
Applicable with all genset controls up to 16 gensets
Maximum 1 sustainable power plant
Minimum genset load for optimal performance
Maximise sustainable power penetration
MIC/MIB for detection of genset production