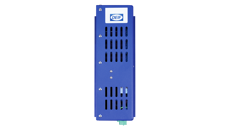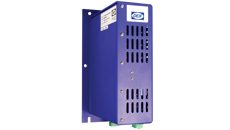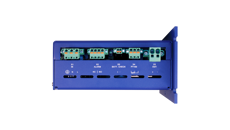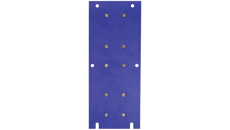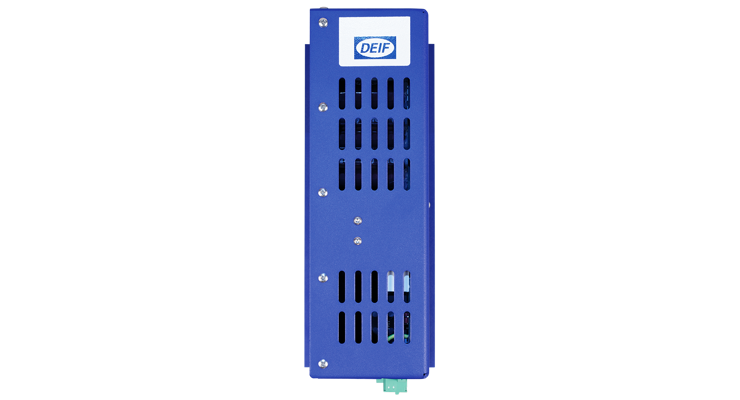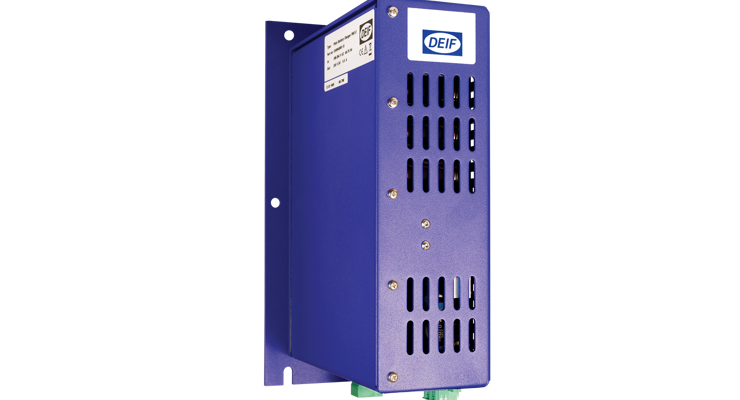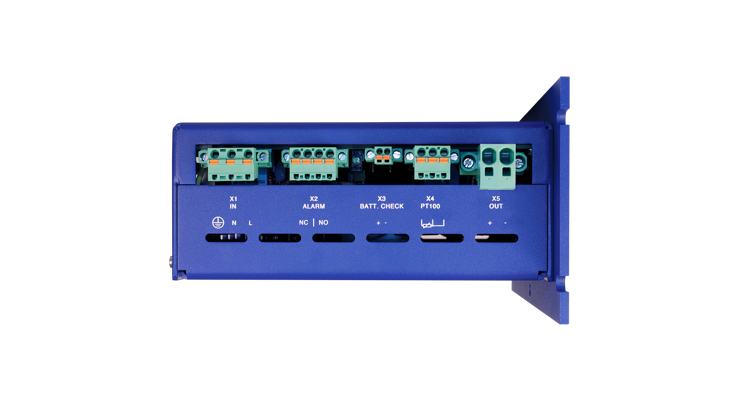 The PBC is a robust switch-mode charger designed for charging and maintaining full-charge condition for different variants of battery banks and ultra-capacitors. The PBC can be ordered with voltage levels from 300 to 360 VDC, temperature controlled output for battery or fixed output for ultra-capacitors.
The temperature controlled output of the PBC and its float charging characteristics ensure that the charging voltage is optimal for trickle charging of the batteries, thus maximizing their lifetime. Further contribution to maximizing the battery lifetime is the low ripple of the charger output.
The PBC is convection cooled with no moving part, ensuring long and reliable operation.  The charger is designed for an operational temperature range of -25°C to +65°C making it applicable for operation in all environments.
BC has a digital input for battery-test purpose as well as a potential free alarm relay output for low output voltage.
The charger is designed for base mounting which provides the most robust mounting solution against bumps and shocks when cabinets are transported to site, and against the mechanical stress in the rotating hub.