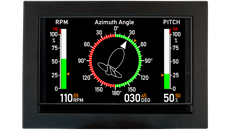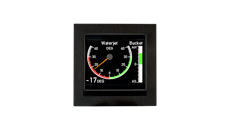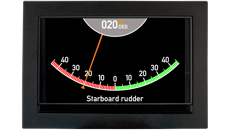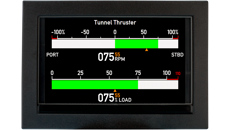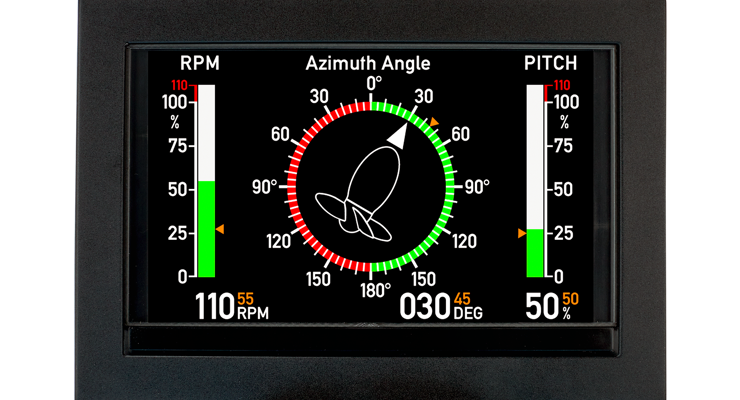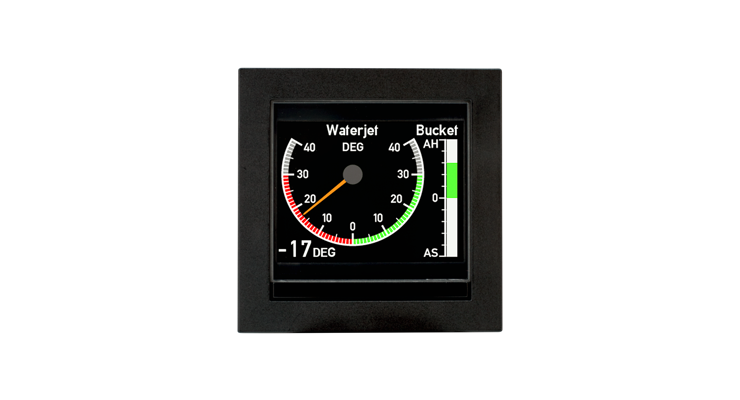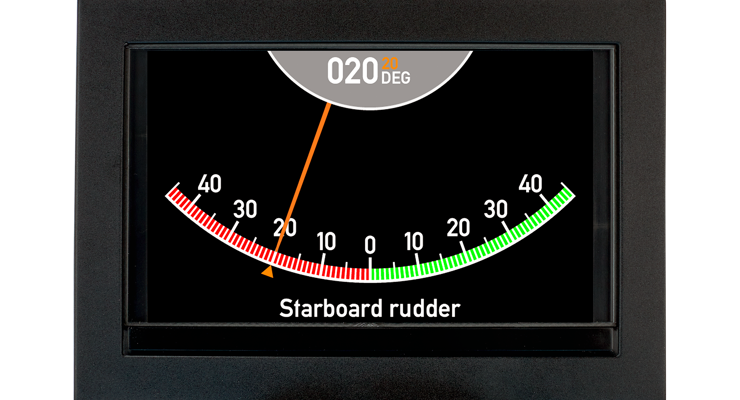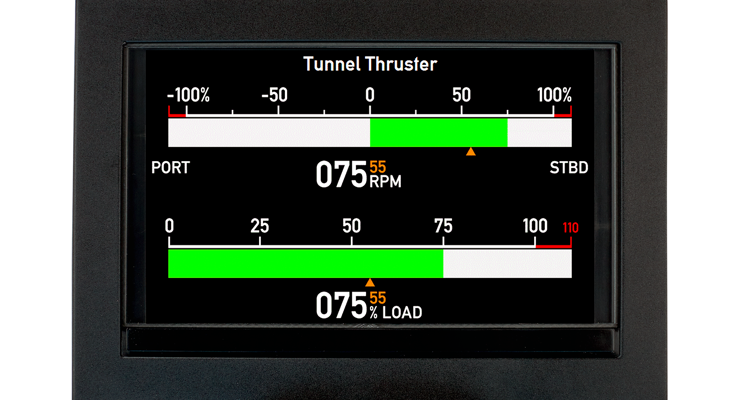 A paradigm shift in bridge indicators
Unlike traditional analogue bridge indicators which typically only display one input, DEIF's XDi range can display two (Dual) or more (Multi) parameters on one TFT graphical LED display screen. The XDi also allows for a highly flexible display format with highly accurate analogue and digital formats, as well as graphical representations such as bar indicators. This makes the XDi a highly cost effective and space saving solution for today's bridge instrumentation needs.
XDi comes with a CANopen interface as standard, so customers can take advantage of DEIF's XDi-net to quickly integrate multiple XDi indicators, combining dimmer groups and sharing data. Naturally, the system also supports sending data to DEIF's XL based indicators. For advanced installations, XDi indicators can also be used in a system with a CAN master.
DEIF's range of standard XDi libraries are designed to meet international and MED standards covering RPM, Pitch, Rudder Angle, Rate of Turn and Azimuth and come with a wealth of marine approvals. Standard library support for Dual and Multi inputs includes:
Azimuth
Tunnel thruster
Main propulsion
Rudder angle
Waterjet
RPM
Rate of turn (* in Navigation library)
Flexibility and simple installation are key attributes of XDi. The standard libraries support a wide range of indicators and input types* for different applications, as well numerous options for dimming.
To meet specific application and branding needs or to facilitate harmonised designs, DEIF offers a highly cost effective and fast custom XDi library design service, also pre-MED approved where applicable. The cost and risk of system approvals can be reduced and mitigated by taking advantage of DEIF's pre-approved MED systems which include XDi indicators combined with other products from DEIF's bridge portfolio such as the XL range.
DEIF's XDi indicators do not just have class accuracy greater than Class 0.5 to support critical installations such as rudder angle systems; they also provide a more accurate reading experience since the XDi displays have a wide viewing angle, supported by  optimised day, night and even a custom dusk colour palette. XDI indicators are also not prone to the parallax errors associated with analogue indicators.
With a range of standard DIN cut-out sizes and a variety of extension modules, the XDi series supports both CAN and a wide range of analogue inputs for signal and dimming purposes, as well as NMEA output for VDR and ECDIS, speeding up installation and simplifying integration.
One display screen not enough? Then check out the XDi-N range for multiple screens in one display.
Product videos
Products
XDi - Input possibilities