Power management features boost transformer maintenance flexibility for Atlas Copco Specialty Rental
Like all other mechanical and electrical installations, transformer substations occasionally need service and maintenance to keep running reliably and prevent blackouts. During maintenance work, the load that the substation normally supplies needs to come from somewhere else; an onsite genset is frequently used.
However, this is rarely as simple as it sounds. For example, what do you do if the load from the substation is so large that one genset alone cannot cover it? And if several gensets are connected, how do you synchronise them and run them as economically as possible?
Service technicians need to overcome all of these challenges, and since customers generally have limited patience if the power goes missing, they need to ensure uninterrupted power throughout the maintenance project. "Blackouts are always a critical subject", remarks service electrician Paulo Sequeira of Atlas Copco Rental, a world-leading provider of short-term power rental solutions.
Keeping a mission-critical life science facility running
Paulo Sequeira was recently in charge of installing and operating a temporary power plant to guarantee uninterrupted power at the facilities of a major international life science company in Denmark. That has allowed them to carry out service on their main power source without stopping production. To keep the customer's mission-critical processes running during maintenance, he needed more than one genset: The transformer supplies a variable load that cannot be handled by a single genset during peak hours.
The solution was to use two 630kVA power modules together with the DEIF Remote Maintenance Box (RMB). The RMB is a remote management tool that enables the user to carry out a step-by-step load transfer at electrical installations such as transformer substations. With the T4 option, the RMB enables the operator to use more than one genset when transferring the load, increasing the capacity of the temporary power plant.
Saving fuel and reducing emissions
Using multiple gensets with intelligent DEIF AGC-4 Mk II power management controllers opens up a number options, and the setup allowed Paulo Sequeira and his colleagues to overcome an additional challenge: varying loads. Simply cranking the necessary number of gensets to cover the maximum load and then leaving them running when the load drops is not a very fuel-efficient or climate-conscious solution.
By combining the RMB with AGC-4 Mk IIs on the connected gensets, the team found a solution. While the gensets are supplying the load, the controllers continuously optimise operation, only keeping the necessary number of gensets running and shutting down units that are not needed. This reduces fuel consumption and emissions while ensuring uninterrupted power.
Greater flexibility and operational simplicity
Paulo Sequeira explains that the RMB with the T4 option gives Atlas Copco Specialty Rental much more flexibility; not only the ability to connect more than one genset but also the ability to combine gensets of different sizes.
The RMB is very simple to use, alerting the operator with both visual and audible indications when the generators are in phase with the mains, making it safe to reconnect the fuses. It automatically synchronises the connected gensets, and it handles load jumps during synchronisation. With a maximum deviation of 2%, the voltage remains stable during load jumps. Fitted in an easy-to-carry case, the RMB is convenient to use for field service and maintenance staff.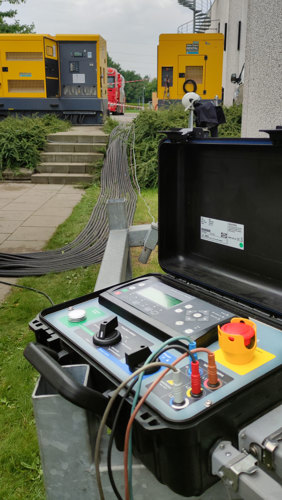 A significant role in future activities
Paulo Sequeira is confident that the flexible RMB will play a significant part in Atlas Copco Specialty Rental's activities in future. "Power generators is one of the strongest businesses we have," he says. "Most of the time, our customers ask if it's possible to connect a generator without a blackout. It will increase our business."
When the T4 option is activated, the RMB can be used in applications with up to 32 gensets. Atlas Copco Specialty Rental and other power professionals are therefore able to safely transfer and handle even very large loads when transformer substations and other electrical equipment need to be taken offline for service and maintenance. And since they can do it without risking blackouts at mission-critical customer facilities, they don't just take a load off the transformer; it's a major load off the service technician's shoulder, too.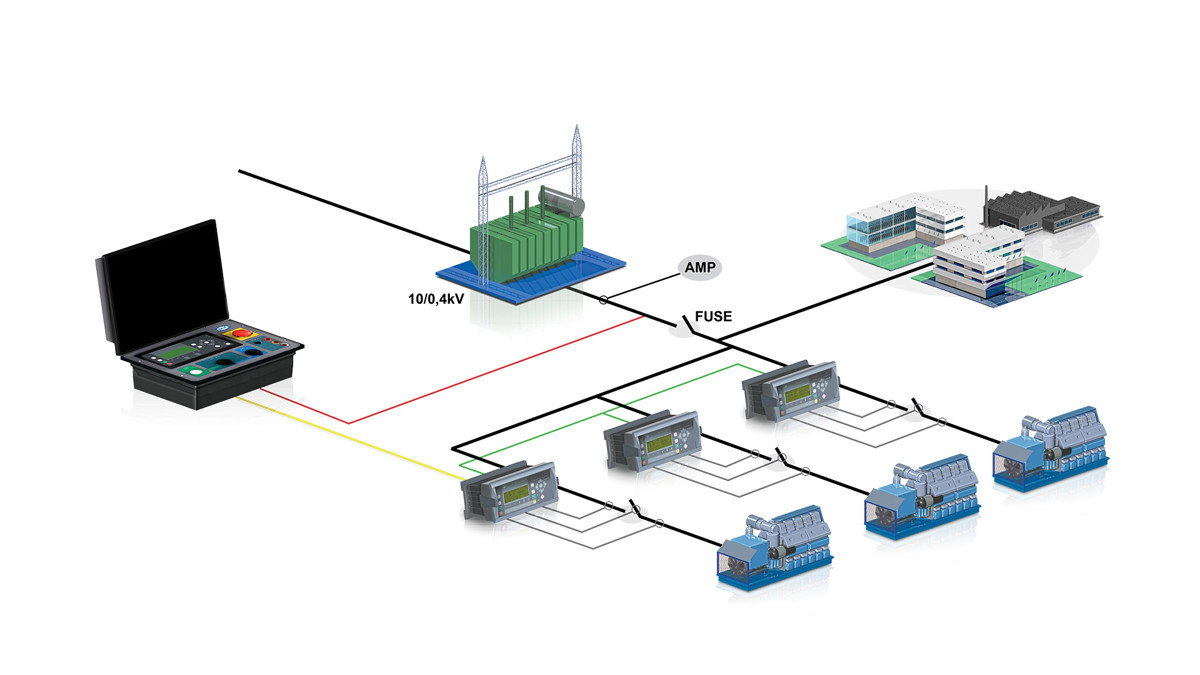 The DEIF RMB makes it possible to safely transfer loads from one power source to another. It works via step-by-step verification, telling the user what to do next; from syncing gensets to transfer loads to cutting the main power supply –without risking power interruptions at the facility.
Contact us

Tom Leenaerts

Product Manager