The situation
The UK National Grid infrastructure was originally designed to transfer the power generation by large regional power stations and distribute that power to the consumers spread around the network. In recent years, there has been a drive by larger energy consumers to reduce costs by generating their own electrical power on site. 
Regional network operators have required that these distributed generating plants be approved for their connection to the national grid and will also determine if the site is permitted to export any excess electrical power. 
If power export is permitted then this may be limited to a maximum value or the exporting of electrical power may be forbidden. Exceeding export limits often results in significant fines from the local network operator.
DEIF has cooperated with Pure World Energy for several years providing solutions for their gas micro-turbine combined Heat and Power (CHP) installations and opportunities on a range of sites including leisure & fitness centres, hotels, educational facilities and hospitals.
Located in the heart of Didsbury, Manchester, the Waterside Hotel & Leisure Club is one such hotel. It offers 45 newly refurbished rooms plus a modern leisure facility boasting a 25m swimming pool, spa and a 130 station gym. The dynamic nature of the electrical and heating demand of the hotel and leisure club requires the CHP unit to react quickly to these changing conditions. 
The solution
Installed at the site, the Capstone C65 MicroTurbine© combined heat and power (CHP) unit provides both heat and electrical power to the site. A total of 1,050,000 kWh of energy is produced annually, with 370,000 kWe of that being electricity generation and 680,000 kWth being heat generation. 
CEO at PWE, Sean Fitzpatrick, says: "We partnered with DEIF (UK) Ltd because of their extensive technical experience and proven expertise in delivering safe and reliable energy control systems bespoke to our customer's needs. The support we receive from the team and their commitment to continually improve performance and efficiency of the technologies provided will help us maintain and achieve many more."
Faced with the technical aspects involved in both complying with the grid connection requirements and providing an effective Export Limiting System, DEIF was asked to suggest an appropriate solution based on our technical expertise, extensive product range and power systems control experience.
DEIF has provided a solution for export limiting control based on the TAS-331DG – a micro-controller-based, powerful, fast and compact unit that measures the power being drawn from the grid and provides a proportional direct current signal to the installed CHP units.
TAS transducers can be delivered pre-configured to set measuring values and ranges or un-configured for customer configuration using DEIF's free PC tool. PC configuration makes free adjustment of the full input and output ranges possible without requiring any mechanical adjustments inside the transducer.  The TAS-331DG can either be configured as a standard linear transducer or with up to 3 slopes for enhanced resolution in one or two critical ranges of the measurement.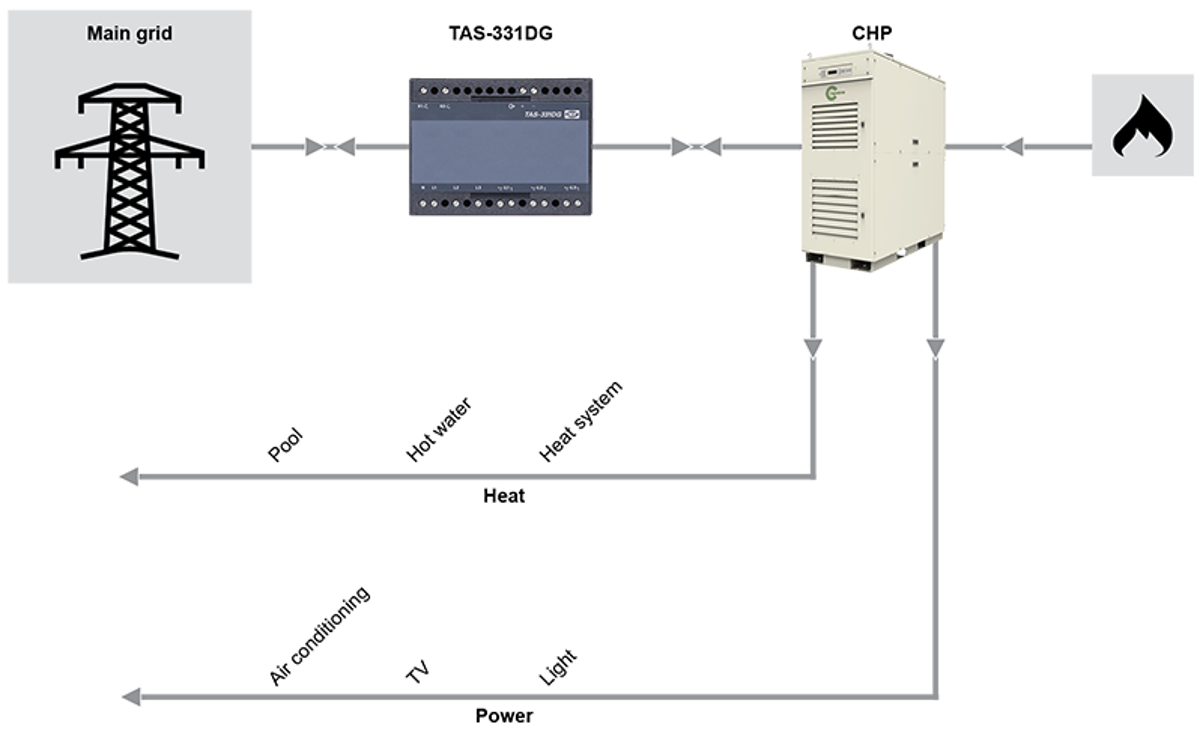 The outcome
Today, the installed control system lets the CHP unit operate within its optimum efficiency range while controlling the output to cope with the demand fluctuations of the entire site. The Waterside Hotel & Leisure Club has benefitted from annual financial savings of 7.5%, with approximately 58% of their electricity and 59% of their heat taken off-grid. In addition, they also achieve a reduction in CO2 emissions of up to 295 metric tonnes a year.
Operations Manager at PWE, Mark Doyle, commented, "In terms of the operation and performance of the Capstone C65 MicroTurbine© CHP unit, the TAS transducer has been instrumental in ensuring the unit is performing at optimal capacity, without exceeding export restrictions. This provides PWE with greater control, allowing us to provide a more efficient service to our customer."
About Pure World Energy
Export limiting systems performing optimally: Pure World Energy has been operating since 2013 and has built up a strong, competitive business offering clients key savings on their energy costs by utilising advanced technology to reduce, produce and manage the energy consumed.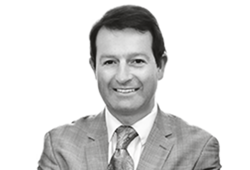 "We partnered with DEIF (UK) Ltd because of their extensive technical experience and proven expertise in delivering safe and reliable energy control systems bespoke to our customer's needs."
Sean Fitzpatrick
CEO at Pure World Energy
Contact us

Badrinarayanan Suresh

Vice President, Standard Business