As a new employee at DEIF, the career opportunities are many!
A career at DEIF may develop in many ways – and many directions. It all depends on your wishes, your background, your personal potential and our ability to make it all match the ambitious growth and development strategies of the company. We offer plenty of room for a career with jobs in different business units, at different organisational levels and in different countries. Your time with us can be as exciting and fruitful as you want. The possibilities are many – the choice is yours to take!
Opportunities within DEIF
Watch our Senior Vice President of Human Resources & Communication, Marjanne Grønhøj explain the career tracks and career opportunities.
MSc graduate looks back on 'unforgettable' internship at DEIF
After completing her bachelor's degree in electrical engineering, Nataša went on to take a master's degree in Distributed Energy Resources at the university of Novi Sad, Serbia. When the opportunity to complete her master's thesis with DEIF arose, she did not hesitate: "Writing my thesis with this team gave me new and exciting challenges and introduced me to the world of artificial intelligence", she says.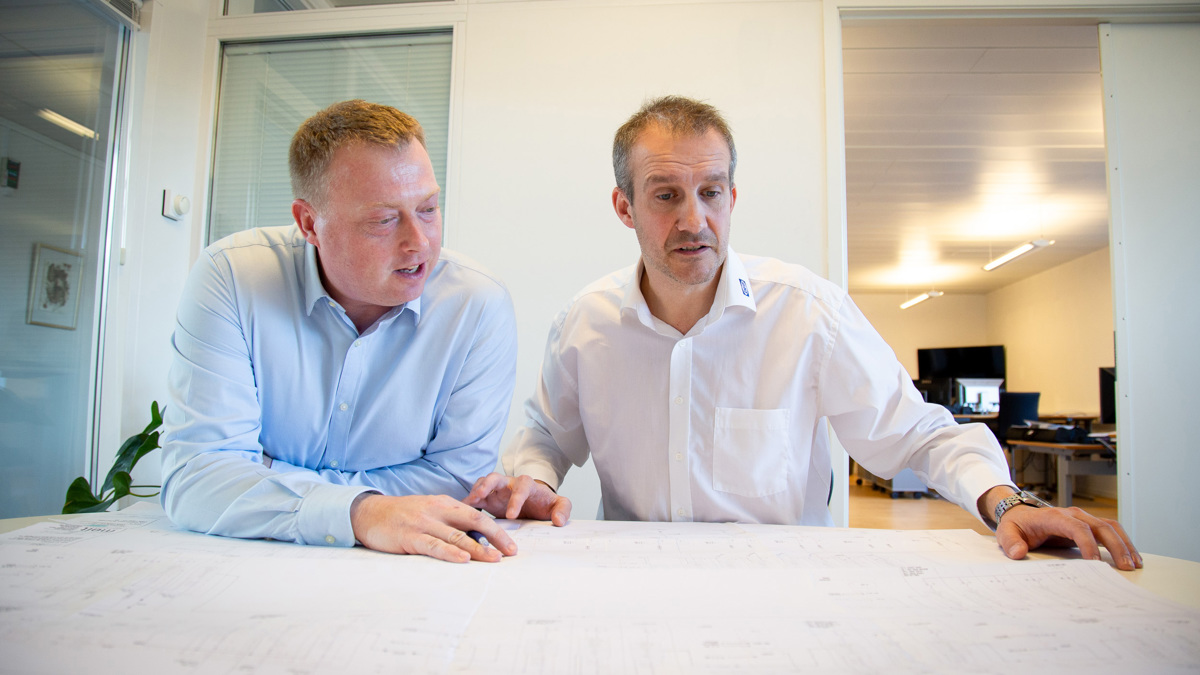 Thomas is one of more than 100 engineers at DEIF
'Cooperating with that many peers enables me to specialise in whatever field of engineering I want – and I can always get great advice if I need it', Thomas says. Right now, he is developing a game changing genset controller platform that will turn the world's generator control industry upside down. 


Apprenticeship 
At DEIF, positions as trainees and apprenticeship are highly appreciated, as we want to take active social responsibility, help young people to get an education and establish themselves in the labour market, as well as ensure a multitude of staff. We consider it a shared responsibility for managers and employees to create an inclusive environment where trainees and apprentices are thriving and challenged based on their professional and personal level.

If you are eager to learn, DEIF, on a yearly basis, employs trainees and apprentices who have the desire to learn and develop in an exciting global business environment . We seek independent young people who, with new knowledge and a can-do spirit can contribute to great results and good working surroundings.
Contact us
"DEIF is a good apprenticeship because it is a great place to learn from experienced colleagues and expand your skill-set. Everyone is always ready to help one another out and therefore the team spirit is really strong. The social life at DEIF is also very good. DEIF arrange many social activities and in addition, when being an apprentice you are automatically part of a student-network where interns, apprentices and trainees meet and arrange social events by themselves as well."
Jacob Lindbjerg Callsen
Data Technician Apprentice, IT
Project collaboration
Are you looking for a company to write a project with? We offer project collaboration for students who are writing either their bachelor or master thesis. As a student, you will gain insight and knowledge of a specific area, and you will learn more about DEIF as a business. Besides, you will get insight into the newest knowledge through your project collaboration.