DEIF's synchroscopes are microprocessor-based synchronising units that provide a visual indication of relevant values when synchronising generators to mains (busbar). They are suitable for all types of installation that require manual synchronisation.
The front-operated synchroscopes are housed in rugged DIN standard housings and are easy to install, configure, and operate. The range includes three different products.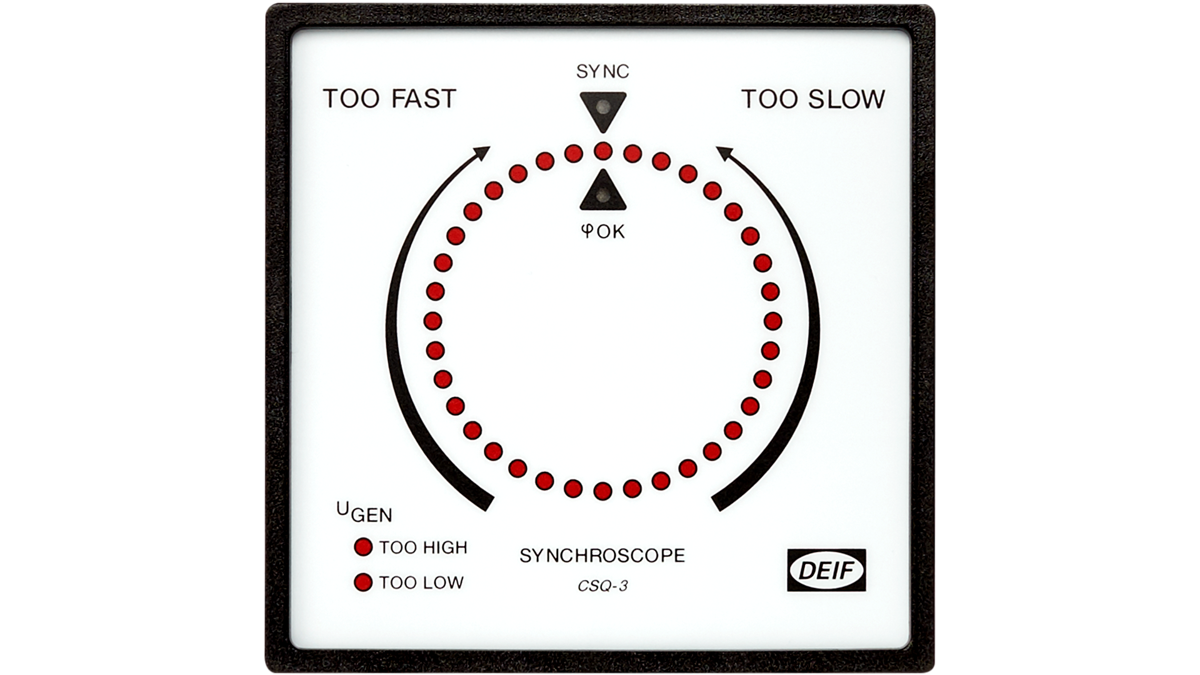 CSQ-3 multi-function synchroscope
Combined LED synchroscope and check synchronising relay in one easy-to-install solution that boasts a long list of features including easy and safe push-button programming of all set points.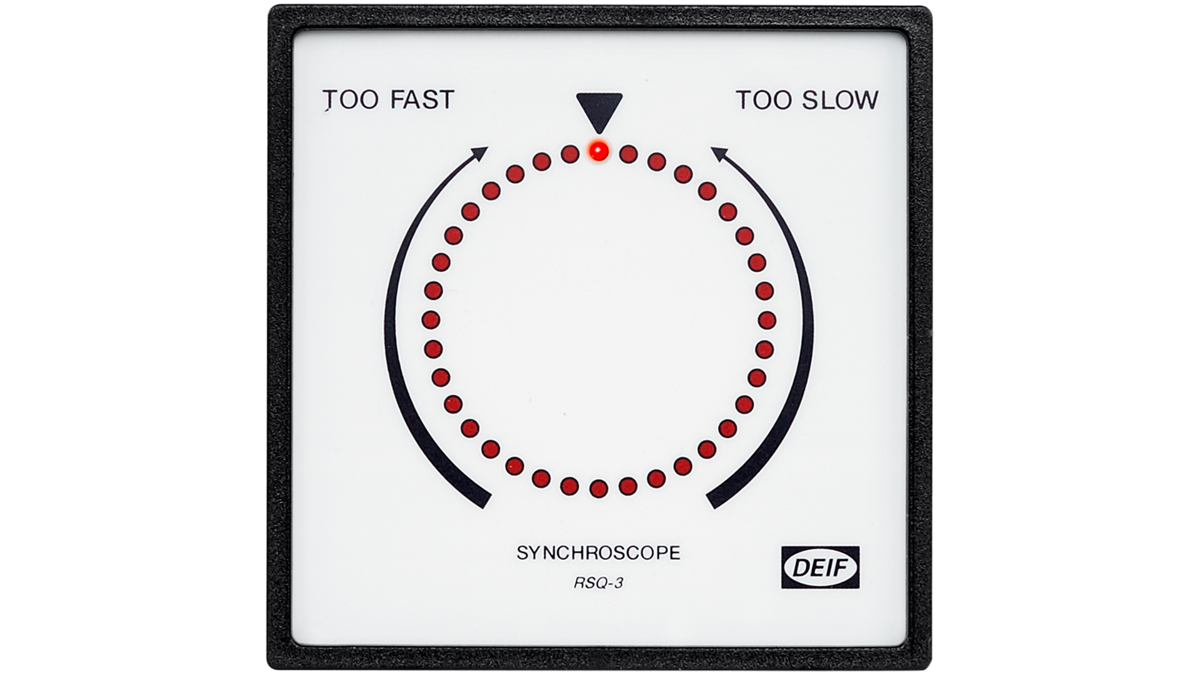 RSQ-3 precision LED synchroscope
High-accuracy LED synchroscope that clearly indicates phase and voltage accordance as well as frequency difference with high immunity to harmonic distortion.
Can I help you?
Per Svenning

Strategic Senior Sales Manager, Sales Headquarter

+45 9614 9629

|